Signature of a partnership agreement between the UM6P, SADV and Menara Holding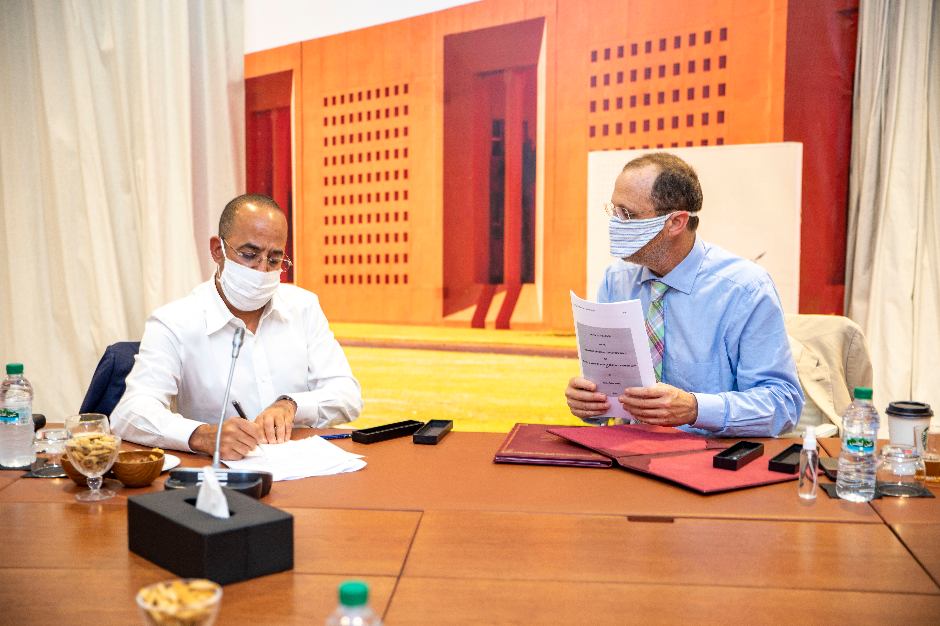 Mohammed VI Polytechnic University (UM6P), (SADV) and MENARA Holding signed an agreement as part of the efforts made by the three parties to consolidate sustainable development and strengthen research.
The project proposes to undertake targeted and in-depth studies on technical research in the field of construction as well as on the training of new development actors. This cooperation will mobilize an academic and industrial fabric that excels on the continent in order to face the increased challenges.
The development of the Mohammed VI Green City is also an essential part of this agreement. UM6P, SADV and MENARA Holding are committed through several strategic axes such as R&D, real estate development or urban development to synergize their efforts in order to promote the Green City of Benguerir and promote the region.
ABOUT
THE GREEN PLANNING AND DEVELOPMENT COMPANY (SADV) :
SADV is responsible for the promotion and the sustainable development of the Mohammed VI Green City Project, a "Green" and "Smart" city of international rank, which embodies the values ​​of sustainable development and respect for the environment.
MENARA HOLDING
MENARA Holding group is a major player in the Moroccan economy. The sectors of the precast concrete industry, quarrying and transportation represent its main core businesses. For several years now, the MENARA Holding group has been characterized by its constant desire to innovate to find new adaptive solutions and new materials.