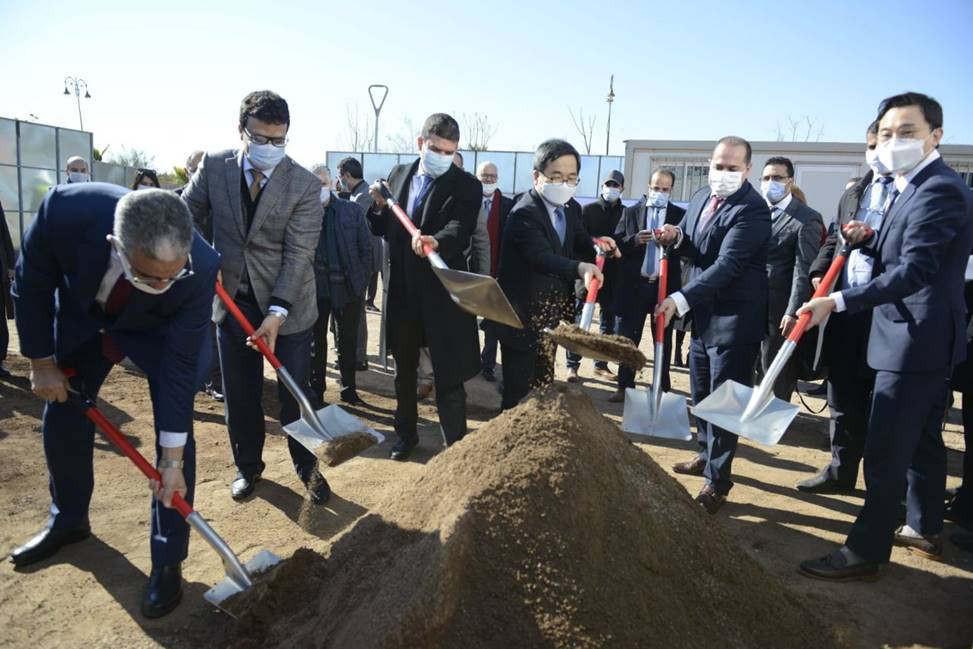 Mohammed VI Polytechnic University and the Research Institute for Solar Energy and New Energies (IRESEN) organized the official ceremony to launch a research center dedicated to the themes of smart grids, chaired by Minister Aziz RABBAH and His Excellency the Ambassador of the Republic of South Korea, marking the launch of the third and final phase of the international research platform in eco-construction, smart grids and sustainable mobility, the GREEN & SMART BUILDING PARK "GSBP".
Mobilizing a total funding of 8 million dollars with the support of the Ministry of Energy, Mines and Environment and the support of the Korean International Cooperation Agency (KOICA), UM6P and IRESEN reinforce the applied research infrastructures through this center of excellence integrating 3 laboratories :
A laboratory for modeling, simulation and optimization of electrical systems,

A  laboratory for the automation of quality control of the electrical network,

A micro-grid, flow management and network analysis laboratory equipped with an electrical emulator and a simulator to model the electrical network of a large city the size of Casablanca.
This highly technological center, located in the ecosystem of the Mohammed VI Polytechnic University in the green city of BenGuerir, will, in addition to the GSBP's arsenal of state-of-the-art equipment, cover all issues related to the intelligent and sustainable city of tomorrow and will enable Morocco to position itself as a continental hub for research, development and innovation in these fields. The objective is to develop technological solutions adapted to the national and continental context to support the energy efficiency strategy at the level of our cities.
What are smart grids :
Smart grids are an effective solution to meet the new challenges posed by the massive modernization and integration of renewable energy sources into the power grid.

These smart power grids rely on the performance of information and communication technologies to optimize the production, distribution and consumption of electricity.
---