Mohammed VI Polytechnic University inaugurates the Center for Doctoral Studies during an integration day for UM6P doctoral students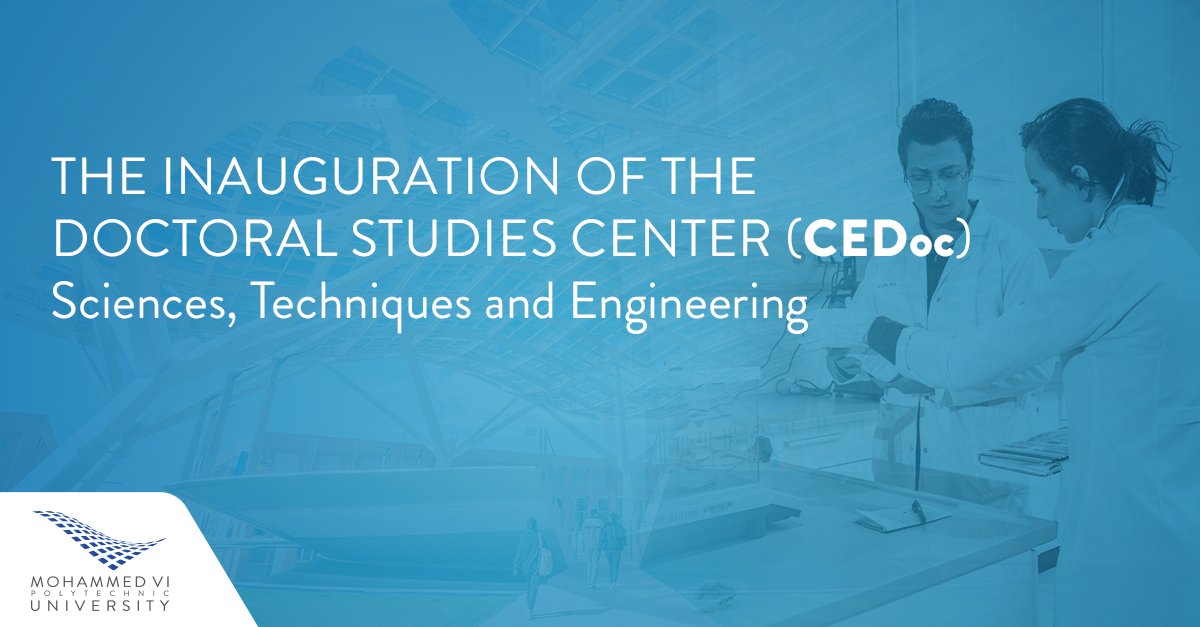 The Center for Doctoral Studies of Mohammed VI Polytechnic University organized an integration day in the format of a webinar for the benefit of UM6P doctoral students. The objective of this day was to equip future researchers with the values ​​of UM6P and to introduce them to the world of action research according to the vision of UM6P as a hub of excellence in doctoral research in science, technical and engineering.
The inauguration ceremony was launched by Mr. Hicham El Habti, Secretary General of UM6P and Pr. Hassan Radoine, Director of CEDoc of UM6P, who shared the ambition of UM6P to acquire a Doctoral Studies Center dedicated to cutting-edge technological research to address the challenges of the Africa of tomorrow. To provide itself with the means to achieve its ambitions, UM6P / CEDoc is home to no less than 17 research structures which were the subject of detailed presentations by the programs of UM6P / CEDoc member entities during this webinar d 'integration. The watchwords within these structures are interdisciplinarity and transversality of programs to achieve solutions integrated into a holistic vision of research.