UM6P and the Regional Investment Center of Marrakech-Safi support the development of the regional entrepreneurial activities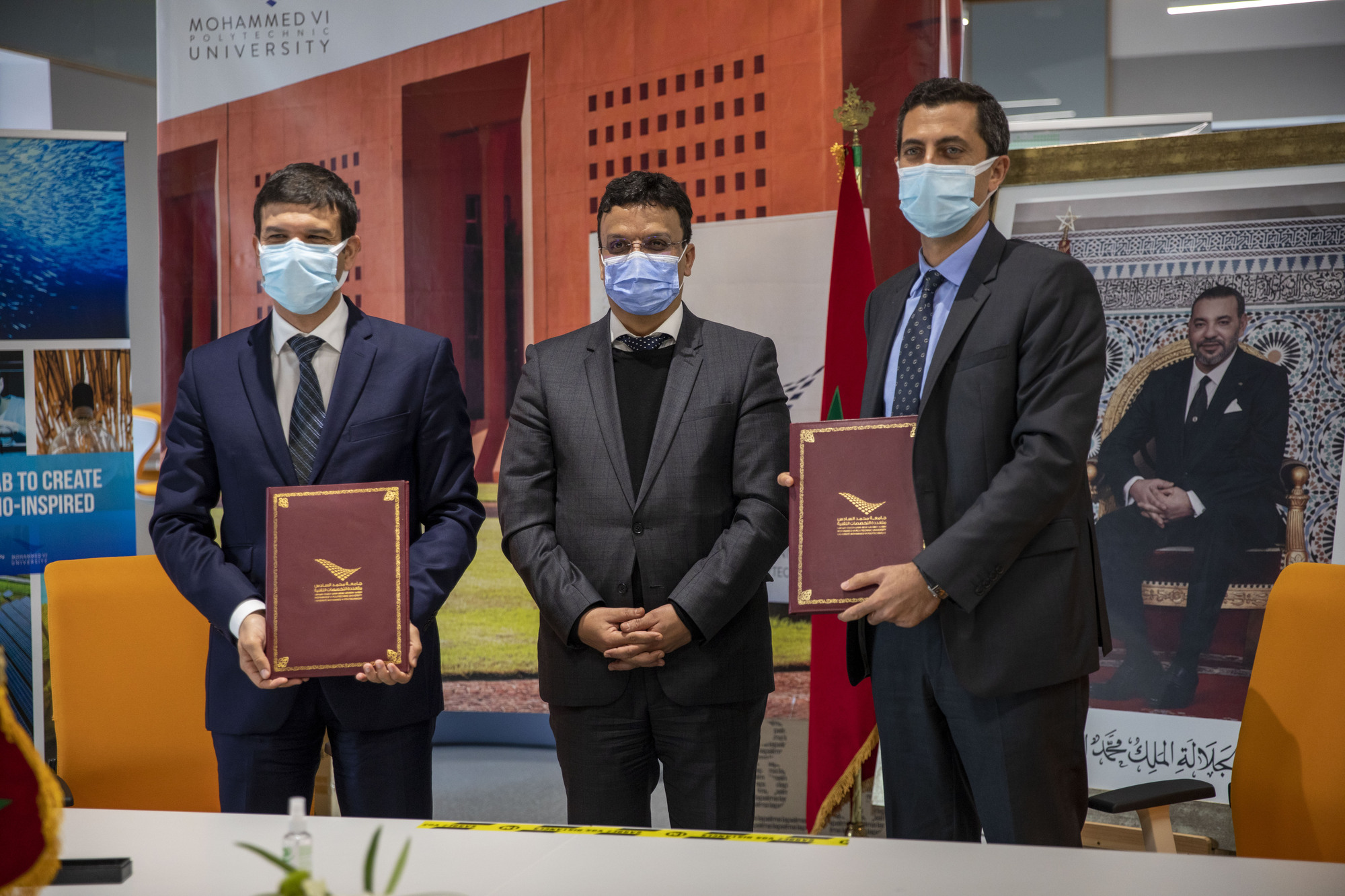 Mohammed VI Polytechnic University and the Regional Investment Center of Marrakech-Safi signed a partnership agreement to strengthen their collaboration in favor of the economic development of the region, as well as the support of its entrepreneurial activities.

The agreement was signed by Hicham El Habti, President of UM6P and by Yassine Mseffer, Managing Director of the CRI Marrakech-Safi, in the presence of the Governor of the Province Rhamna Aziz Bouignane.

UM6P and the CRI-MS aim through the signature of this agreement, to provide concrete answers and solutions to several issues such as youth entrepreneurship, data, governance, employability and economic development.

This ceremony was also an opportunity to present the vision of StartGate, which is intended as a hub dedicated to hosting the various incubation and acceleration programs that provide a comprehensive environment for start-ups, as well as the presentation of three innovative entrepreneurial projects.
With the CRI Marrakech - Safi on the one hand, which is an institution responsible for implementing the state policy in terms of development, incentives, promotion, investment attraction and support for businesses, and UM6P on the other hand, which aims to promote research and innovation for development, the partnership between the two structures represents the consecration of the will of their leaders to reconcile between science and business in a context of perpetual evolution and change.