Al Akhawayn and UM6P join efforts to promote research and innovation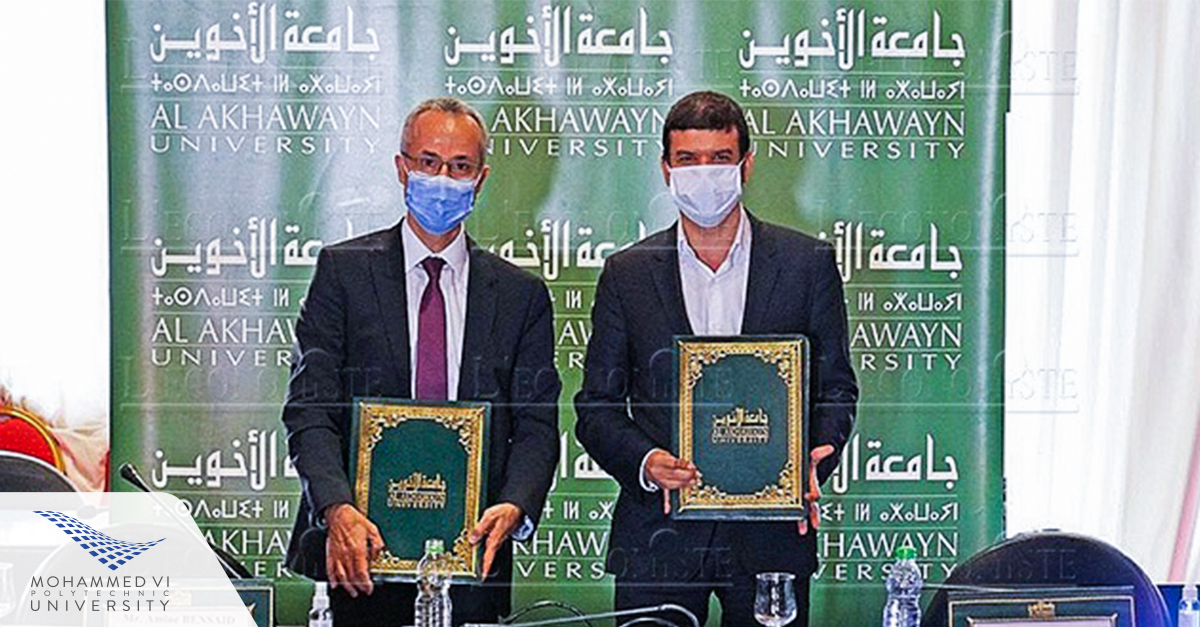 Ifrane, September 11, 2020 – Hicham EL HABTI, Secretary General of Mohammed VI Polytechnic University (UM6P) and Dr. Amine BENSAID, President of Al Akhawayn University in Ifrane (AUI) proceeded today September 11, 2020 in Ifrane, to the signing of a memorandum of understanding (MoU) to strengthen their cooperation in education, research, innovation and exchange of experience. 
The signing of this MoU marks the start of a strategic cooperation between the two institutions in several areas, namely educational sciences, e-learning, research and development (R&D), territorial development, diversity and inclusion, as well as FinTech. 
Thus, AUI and UM6P will jointly initiate research activities including projects, seminars and conferences. The two parties have also undertaken to set up exchange programs for their Masters and PhD students to cooperate in setting up new undergraduate, masters and PhD training and to exchange their publications and academic content.  
The two institutions will also work hand in hand to develop dual degree courses as well as short-term joint programs, to set up development programs for their administrative bodies and to promote digital education. 
AUI and UM6P will also initiate joint projects oriented towards Africa in order to empower young talents from the continent. They will also exchange experiences as part of their territorial development initiative in their two respective regions, in this case the region of Ifrane and that of Rhamna.