Accredited by the Ministry of National Education, Vocational Training, Higher Education and Scientific Research.
School / Department : School of Agriculture, Fertilizers and Environmental Sciences (ESAFE) / AgBS

Duration : 2 years 

Mode of Instruction : Full Time Master's

Language(s) : English

Degree required upon admission : BAC+3

Degree granted upon completion : BAC+5

Training venue : Mohammed VI Polytechnic University – Benguerir

Program Start Date : September 2020
The goal of this Master's program in Fertilizer Science and Technology is to prepare graduates possessing broad knowledge of fertilizer and soil fertility to become specialists and experts working on the next generation of fertilizers and management of the fertilizer industry. The program is designed to provide the most comprehensive training possible in this field.
It is important to underline that Morocco does not train specialists in this field and even on the international level such type of training is becoming rarer. In the US, universities haven't had any official fertilizer and soil fertility program since the 1980s. Currently, it is very difficult to find a university with more than one professor doing research in this field. Rightly as well, several specialists in the field of fertilizer science and technology at the global level will be gradually retiring within the next 5 years.
This program provides sustained training for students, senior managers and leaders in the fields of fertilizers and soil fertility, with a strong highlight on the environmental dimension.
At the end of the training, students will be able to:
Develop new fertilizer products; Reduce costs while increasing the quality of fertilizers;

Evaluate and correct soil fertility to maximize crop productivity;

Develop diagnostic and communication tools to rationalize and promote fertilizers;

Act on the entire value chain of the phosphate fertilizer industry;

Evaluate the physical and chemical characteristics / quality of fertilizers;

Develop standards of interpretation of soil and plant analyses;

Set up laboratories for analysis related to soil fertility and fertilizers;

Design and manage environmental studies projects;

Design, monitor and evaluate research in the areas of fertilizer and soil fertility management;

Produce soil fertility maps using GIS and practice precision farming;

Conduct technical-economic evaluations of projects;

Manage projects related to fertilizers and soil fertility;

Identify and implement actions related to sustainable development (social equity, environment and economic efficiency);

Work in a team, in a multicultural and multidisciplinary context;

Create and manage small and medium sized enterprises (Entrepreneurship).
Beyond these technical skills, students will also acquire transversal skills in "soft skills" (communication, teamwork and English) and "business skills" (innovation, entrepreneurship, project management, ...) allowing them to interact effectively in their future work environments.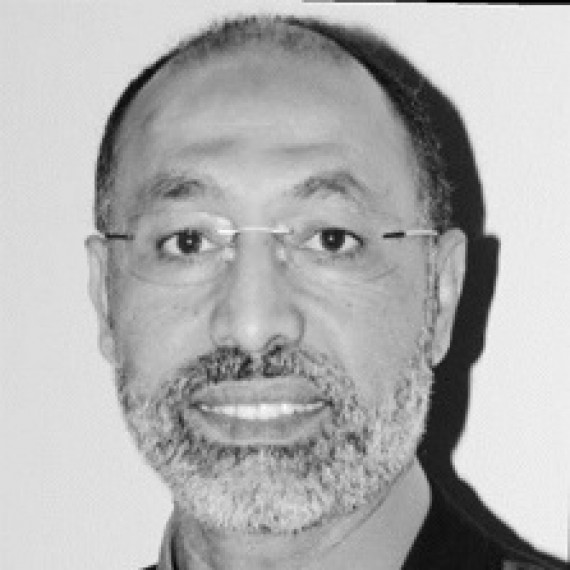 Pr. Aziz YASRI
Pr. Abdelaziz YASRI holds a PhD in BioTechnology from Montpellier II University in France and an MBA from Montpellier Business School. He is currently a professor at Mohammed VI Polytechnic University in Morocco and coordinator/ director of School of Agriculture (ESAFE).
Dr. A. Yasri has more than 25 years of experience in academia, start-ups and biotechnology. He has worked in biotechnology companies in France, Belgium and in the United States where he held several positions as Scientific Director. He has published more than 25 scientific articles in international journals and nine international patents in the field of biotechnology. He works in the 'AgroBioSciences' program and conducts research on the valorization of biomass for the development of biostimulants, biofertilizers and biopesticides at Mohammed VI Polytechnic University, Morocco.
Partner Institutions and Laboratories
Institut Agronomique et Vétérinaire Hassan II, MOROCCO

 African Plant Nutrition Institute, MOROCCO

International Fertilizer Development Center (IFDC), USA

University of Georgia, USA

Cadi Ayyad University, MOROCCO

Mohammed V University, MOROCCO

University of Minnesota, USA

McGill University, CANADA

University of North Calorina, USA  

National Institute of Agronomic Research, MOROCCO

International Center for Agricultural Research in the Dry Areas (ICARDA), LEBANON

MaBioVa, Erasmus+, MOROCCO