Accredited by the Ministry of National Education, Vocational Training, Higher Education and Scientific Research.
School / Department: IST&I / Chemical & Biochemical Sciences. Green Process Engineering (CBS)

Duration: 2 years / 4 semesters / 1,200 hours

Mode of Instruction: Full time

Language (s): French and English

Degree required upon admission: BAC+3

Degree granted upon completion: BAC+5

Training Venue: Mohammed VI Polytechnic University - Benguerir

Program Start Date: September 2020
Material processing industries are increasingly faced with the challenge of developing new and quality products that meet the needs of increasingly demanding professionals and / or consumers. UM6P offers a master's degree in Chemical Sciences and Valorization of Natural Phosphates which takes place over two years and which aims at training specialists to meet those expectations.
The aims of this program is to:
Give students a good theoretical and practical basis in the chemical and biochemical sciences of phosphates and their derivatives,

Provide a very high level of training in the understanding, exploitation and valorization of phosphates,

Teach students the most modern methods of synthesis and processes, purification and physicochemical characterization of phosphates and their derivatives,

Make students aware of environmental problems (green and sustainable chemistry, green chemical engineering, etc.) and valorization,

Know how to develop personal and professional projects,

Knowing how to work in a team, communicating objectives and results and establishing a critical analysis of results,

Adapt quickly to the evolutions and needs of companies and markets,

Acquire theoretical and practical knowledge and skills through personal work (workshops, bibliographic research, workshops at laboratories, etc.).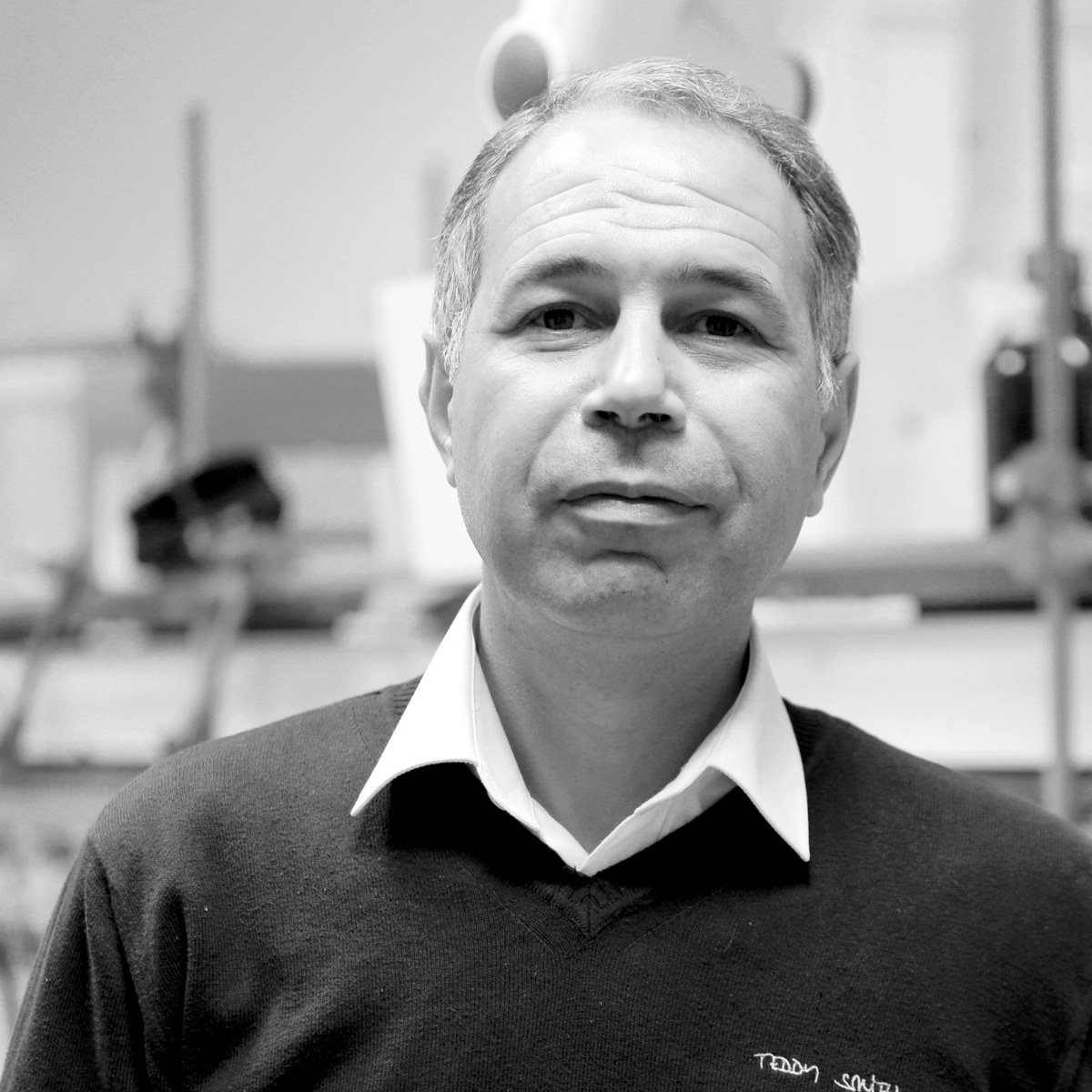 Pr. Rachid BENHIDA
Pr. Rachid BENHIDA is currently Director of research at CNRS (DR1), Co-Director of the ICN institute (Institut de Chimie de Nice, UMR CNRS-UNS 7272), and team leader (Bioactive Molecules' team at the ICN). He received his Ph.D. from University of Paris XI, Orsay, France (1992, Dir-ICSN, P. Potier and Sir. Derek Barton Barton, Nobel Prize). After three years post-doctoral positions: Hoechst/Roussel-Uclaf (1992-93, Germany) and" Institut Curie-Paris" and USA (1993-95), he joined the "Institut de Chimie des Substances Naturelles", ICSN, as ANRS young research award and as "Chargé de recherche CNRS" in the same year (1995). He moved from ICSN to the University of Nice Sophia Antipolis in 2002 (LCMBA, UMR 6001). R. Benhida is the PI of several national and international grants and he is a member of several scientific organizations including the UNS scientific committee, Canceropole PACA scientific committee, French-Japanese Chemical Society, French-American Chemical Society, member of the evaluation committee of ANR, AERES, ERC, ICCBS, etc.
He is referee and member of the Editorial Board of several chemistry journals. R. BENHIDA is co-author of more than 115 peer-reviewed publications, 8 patents and 4 licensed products. He is the recipient of several grants and scientific awards. He supervised more than 25 PhD and 10 post-doc, and more than 50 undergraduate students. He delivered several courses around the world including at the Ecole polytechnique Sophia Antipolis, several Master 2, and at International level (Pakistan, Morocco, Egypte, USA, Nederland, Spain, Italia, etc). He is the co-founder and the current Vice-President of the Moroccan Society of Chemistry (SMCT). He was nominated as a member of the French National Academy of Pharmacy.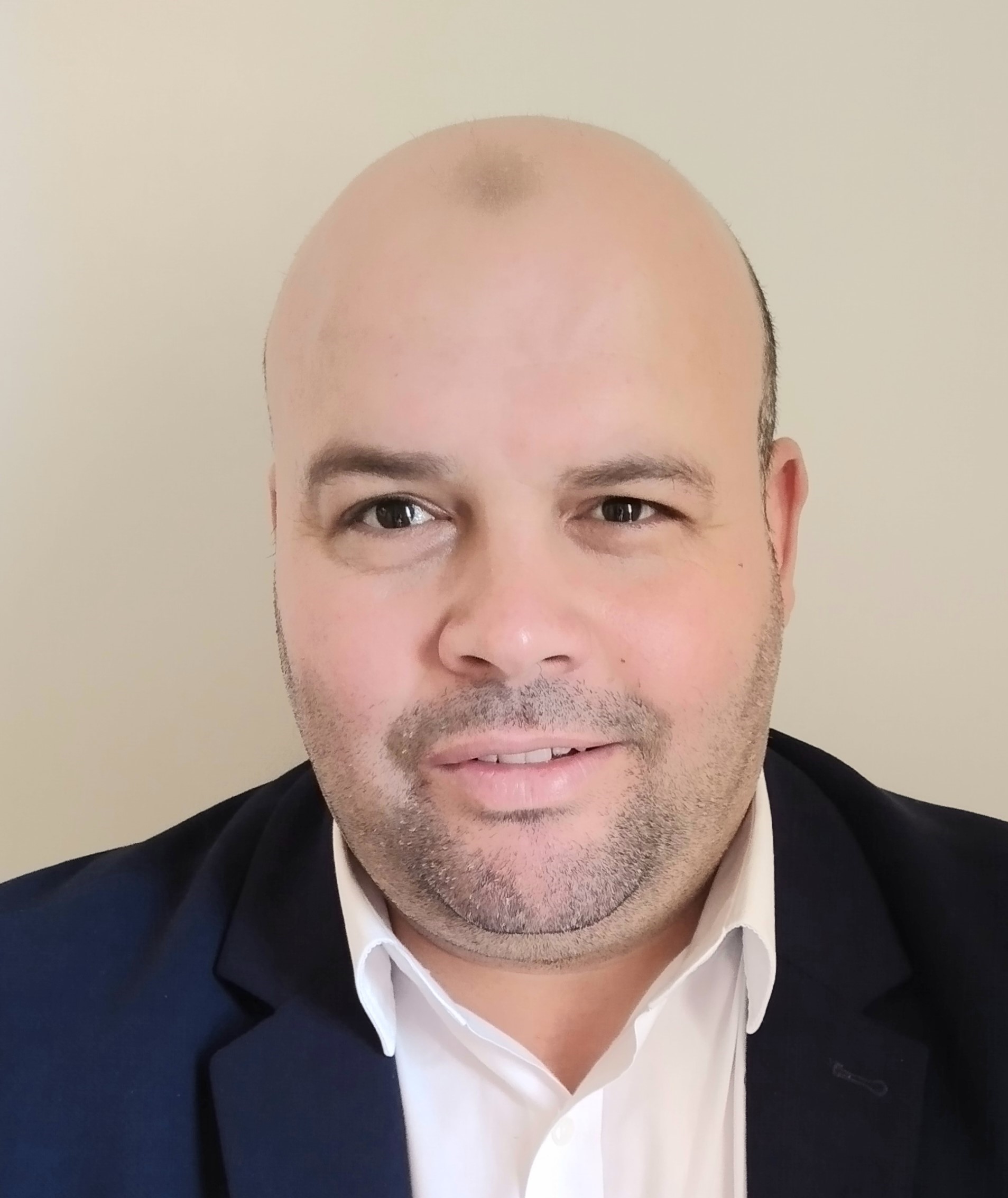 Pr. Redouane BENIAZZA
Pr. Redouane BENIAZZA was born in Beni Mellal (Morocco) in 1981. He received his PhD in Organic chemistry from University of Bordeaux under the supervision of Prof. Yannick Landais on the synthesis of silylated cycloheptatrienes and their desymmetrisation toward the synthesis of sugar mimics. 
After carrying out post-doctoral research with Prof. Fabrice Chemla at Pierre and Marie Curie University - Paris 6 (2011-2012) on the Organometallic reactivity and catalysis for organic synthesis, he took a position as Associate Researcher at the Institut des Sciences Moléculaires (ISM) - UMR 5255, Bordeaux University (2013-2017). He was then appointed at the Mohammed VI Polytechnic University (UM6P), where he is currently Associate Professor of chemistry. He is the co-author of more than 30 peer-reviewed publications.
Pr. Redouane BENIAZZA research interests focus on synthetic organic chemistry, asymmetric synthesis, radical chemistry, with a special emphasis on organometallic chemistry and the application in the synthesis of organic molecules. Recently his interest was also extended to inorganic chemistry. He has several collaborations at national and international level: MIT, UCA Nice-France, Polytechnic Montréal, Arisona State University, EPFL, CNRS, USF Tampa, etc.
Cadi Ayyad University, MOROCCO

Hassan I University, MOROCCO

Mohammed V University, MOROCCO

Nice Sophia Antipolis University, FRANCE

Polytechnique Montreal, FRANCE

Arizona State University, USA

National Center for Scientific Research (CNRS), FRANCE

Federal Polytechnic School of Lausanne (EPFL), SWITZERLAND

Massachusetts Institute of Technology (MIT), USA.