Accredited by The Ministry of National Education, Vocational Training, Higher Education and Scientific Research.
School / Department: IST&I / AL KHWARIZMI

Duration: 2 years / 4 semesters / 1,200 hours

Mode of Instruction: Full time

Language(s): Courses conducted in French and English

Degree required upon admission: BAC+3

Degree granted upon completion: BAC+5

Training Venue: Mohammed VI Polytechnic University – Benguerir

Upcoming Start: September 2020
The MSD Masters is part of the digital transformation that our university supports in order to aid the Moroccan and African industry. This training aims to develop data scientists capable of modeling phenomena or concepts, implementing state-of-the-art algorithms and interpreting the results following the analysis of raw and massive data.
This Masters addresses the initial approaches of data science, as well as the themes related to advanced algorithms and parallel and high-performance programming. Which allow the development of efficient, robust computer programs that consider energy consumption. This training is the product of extensive work with our various industrial partners, research laboratories and universities, both Moroccan and foreign.
 At the end of the training, the graduate will have acquired pertinent knowledge and skills through one of two specialties:
Common Skills
Acquisition of the fundamentals of data science and decision support
Acquisition of a general knowledge of the data environment
Mastery of data mining, knowledge of extraction tools, algorithms and business intelligence
Mastery of data analysis tools and algorithms
Design of business intelligence applications
Database design 
Master communication in English, both written and oral.
Data Science
Knowledge of the "Datawarehouse" architecture
Mastery of issues related to IT and data security
Acquisition of modeling capacity and interpretation of data.
Modeling
Modeling of physical or industrial phenomena
Acquisition of the fundamentals of the interaction between data and continuous/ discrete model and its impact in industrial applications or natural phenomena
Deepening of knowledge in high performance computing through GPU programming.
In addition to these technical skills, students will also be able to acquire transversal competences in "soft skills" (communication, teamwork and English) and "business skills" (innovation, entrepreneurship, project management, collective intelligence, ...) allowing them to interact effectively in their future working environments.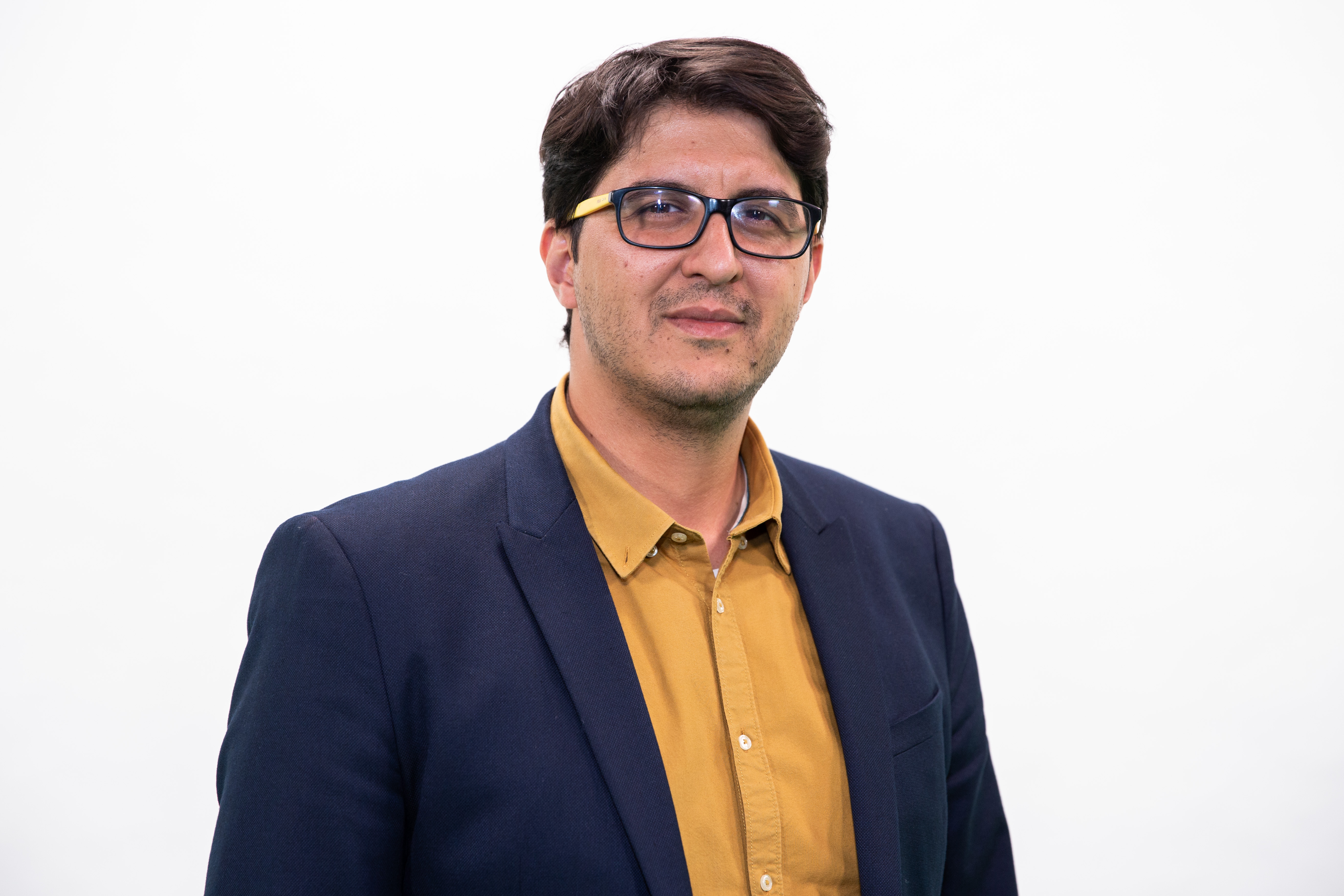 M. Ahmed Ratnani
Pr. Ahmed RATNANI is Director of the AL KHWARIZMI Center at Mohammed VI Polytechnic University. Before joining UM6P, he led the Magnetohydrodynamics research group at the Max-Planck Institute for Plasma Physics in Munich, affiliated to the prestigious Max-Planck Society.
He has also worked at the French Atomic Energy and Alternative Energy Commission (CEA) and the National Research Institute for Digital Science and Technology (INRIA). Engineer in financial mathematics and holder of the Master 2 Research of Paris VI - Numerical Analysis and Partial Differential Equations, he carried out a thesis at the University of Strasbourg on isogeometric analysis in plasma physics and electromagnetism. His research work concerns digital simulation, high performance parallel computing, as well as the development of scientific code and innovative numerical methods.
Cadi Ayyad University of Marrakech, MOROCCO

ENS Paris-Saclay, FRANCE

Mines - Paris Tech, FRANCE

University of Paris 13, FRANCE

Côte d'Azur University, FRANCE

University of Littoral of Opal Coast, FRANCE

Mohammed V University of Rabat, MOROCCO

Sultan Moulay Slimane University of Beni-Mellal, MOROCCO

Mohammed I University of Oujda, MOROCCO.